Smartshelf LED banner display ready for deliverying to our EU client.
P1.5625 COB shelf LED banner with excellent vivid video performance.
High quality, Ultra-high resolution, 10000:1 ultra-high contrast ratio, perfectly led shelf screen.
Front waterproof,Anti-collision,Anti-static,Anti-dust and ESD.
Wide viewing angle makes your exclusive store more attractive.
ASYNC cluster control via wifi or 4G,easily upload the content to the shelf led display,more convenient and cost saving in labor and time.
Ultra low power consumption to 24w per banner.
Pixel available 0.9375mm / 1.25mm / 1.5625mm / 1.875mm for indoor use with banner size of 600mm / 900mm / 1200mm(Length) x 60mm(Width) creative combination installation.
Taking care with all details of every order even from sample of panels.
Give us a trust,back to you with fullfilled satisfies.
………………
We provide reasonable price and reliable service in domestic and overseas markets by our own R&D technical and 13+ years various experience in manufacture and consult LED display.
Welcome to contact us for catalogue, price list, sample testing and more details. When sending inquiry, please let us know:
1. What is the requirement for the led screen size and brightness? Indoor or outdoor used?
2.What is the application will be? Advertising? Retail commercial or stage rental?
3. Your name, company name, Email or website?
………………
Shenzhen Yonwaytech Co., Ltd
Email: info@yonwaytech.com
Tel. (WhatsApp / WeChat): +86 13823587729
Website: www.yonwaytech.com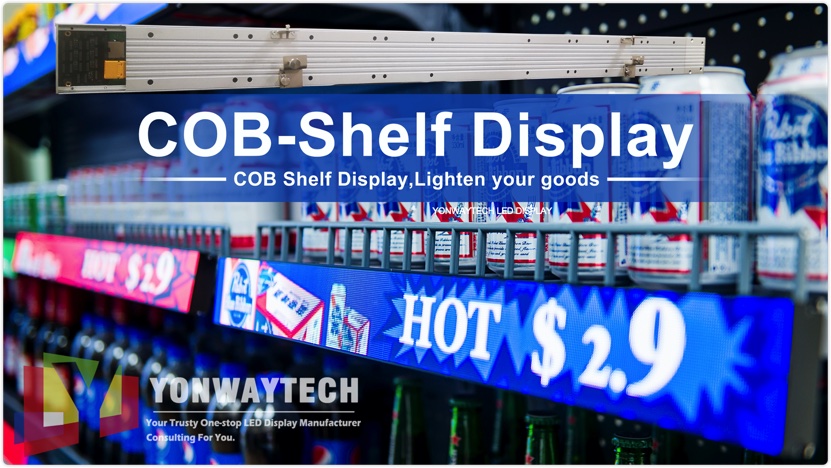 ---
Post time: May-29-2021