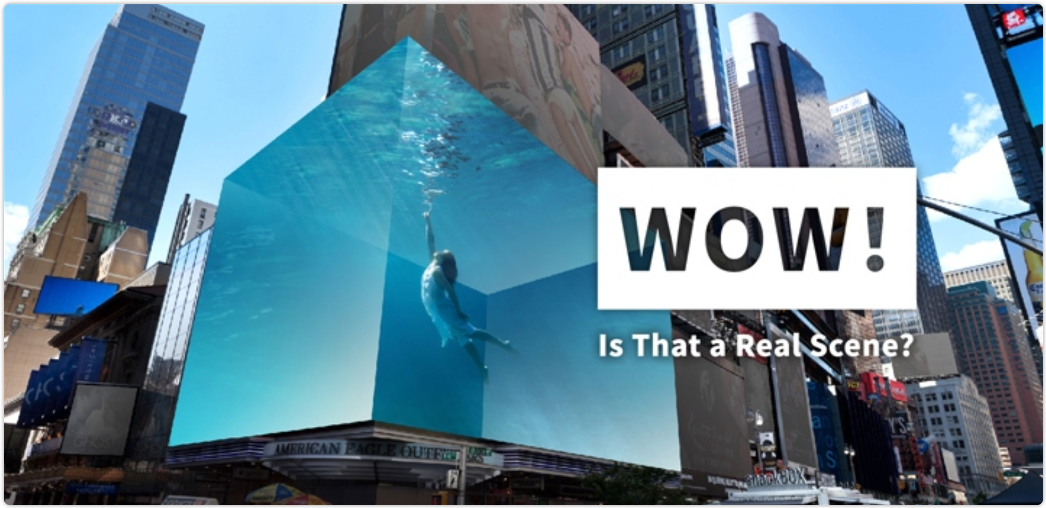 Glasses-free 3D LED Display,also called naked-eye 3D LED displays,It's been popular in indoor led display only,but smaller size and extra glasses for each audience needed.
Today,Yonwaytech would like to discuss with you something about the glasses-free naked eye 3D led displays.
As the explosively popular outdoor 3D display attracts the attention of the industry and the general public, every link of the ecosystem focuses on the differences in hardware and software as well as special demand between outdoor glasses-free 3D LED displays and regular LED displays.
At the same time, advertising and building owners are beginning to inquire Yonwaytech about 3D display technology, 3D LED display products and pricing.
Many popular glasses-free displays combine display installation scenario with creative content creation to offer an immersive experience so they are not glasses-free 3D displays in the traditional sense.
Yonwaytech 3D LED Display think the 3D effect of existing glasses-free 3D display need to be judged by the integration of display performance, installation scenario and creative contents.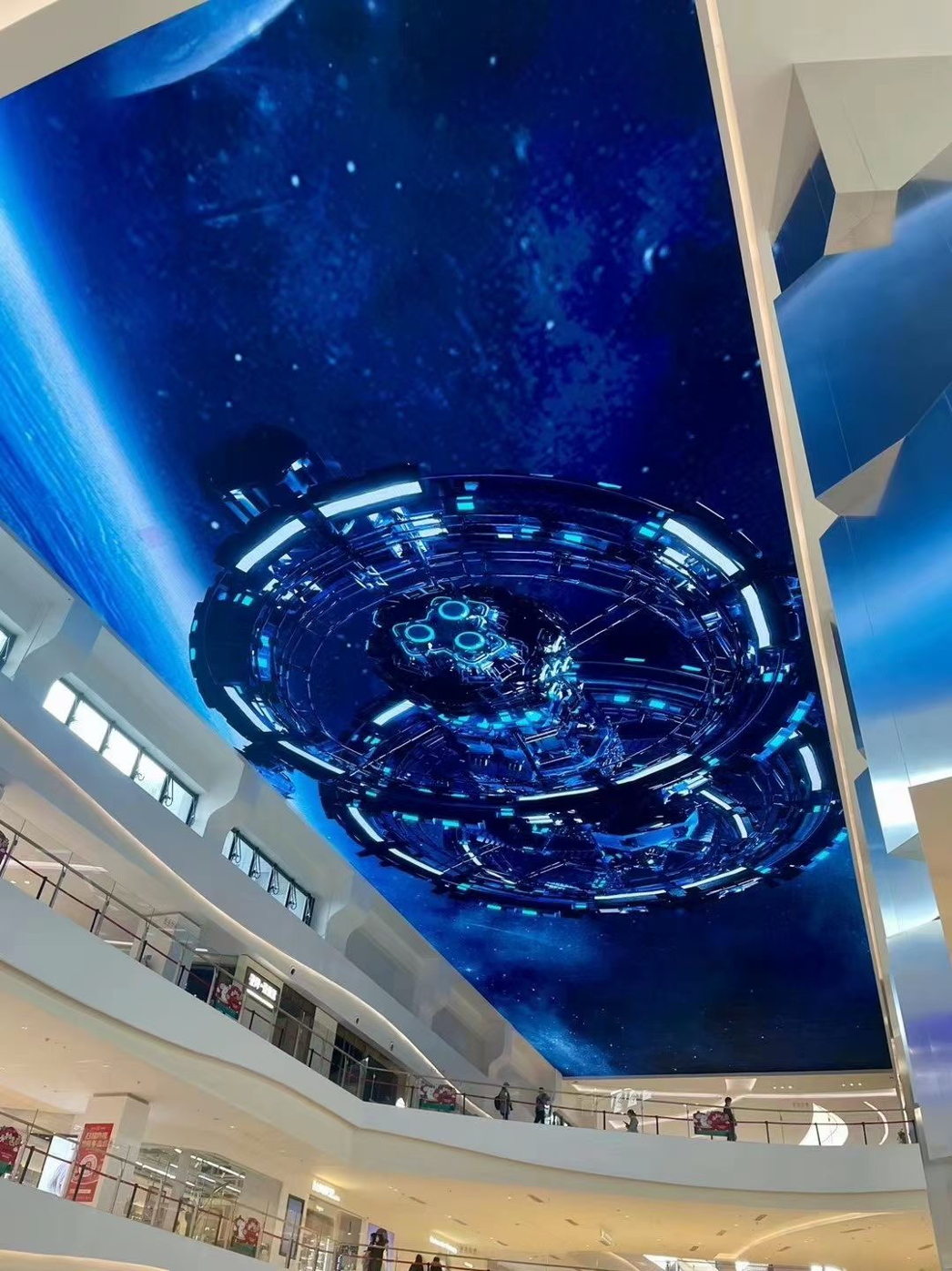 Most big LED displays create glasses-free 3D effect by leveraging the distance, size, shadow and perspective of the subjects for 3D effect with 2D LED screens.
Using the background shadow as the static 3D reference line, the incredible 3D wave on the façade of Coex Artium looks like it's going to break out of the screen.
With the display creating a 90-degree fold of the image, the left side of the display shows the left view of the image while the right side of the display shows the front view.
As viewers at the corner sees the side and the front of the object at the same time, the 3D effect looks very real.
The breathtaking effect is backed by tremendous technical refinement and powerful LED Display products.  
Regular LED displays are 2D. 2D and 3D contents don't look 3D on them.
Now we use LED displays mounted at a 90° degree to create a non-2D display surface.
Some of the curved components (PCB, module, case, etc.) have to be customized.
The contents are more expensive since they are customized for the display resolution.
To achieve optimal results, glasses-free LED displays need software that supports high resolution and high color depth video encoding and works well with screens of nontraditional shape such as polygonal or curved.
As far as hardware is concerned, glasses-free 3D LED displays put special emphasis on fine details so they are more demanding when it comes to grayscale, refresh rate and frame rate.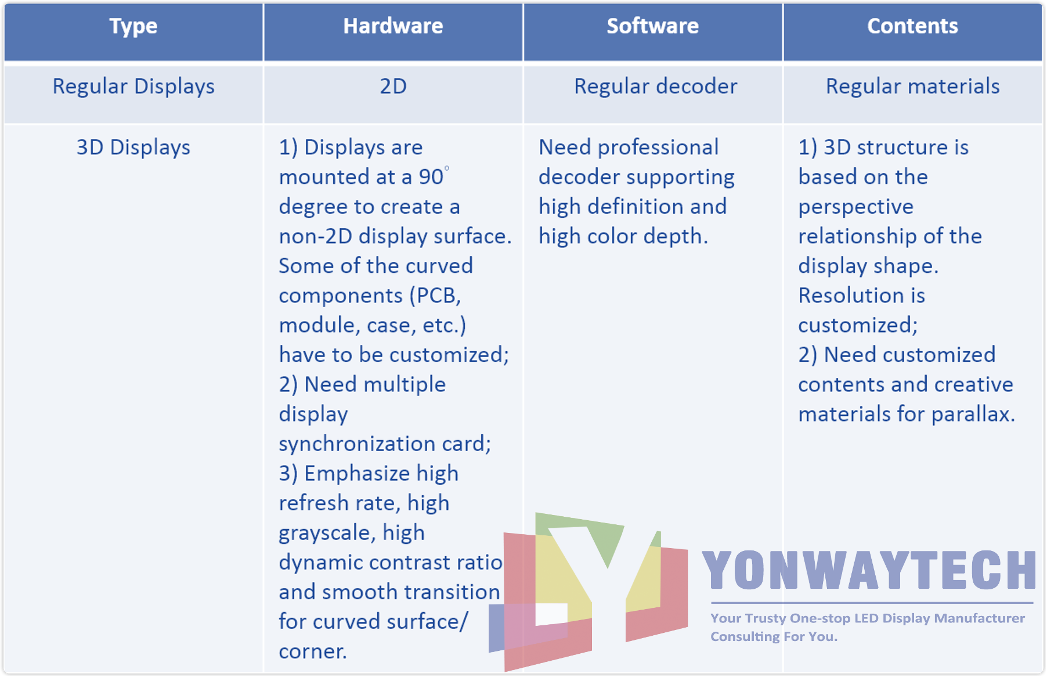 Outdoor glasses-free 3D LED displays are the ultimate marriage of display technology and art installation as it provides new visual experiences while attracts audience attentions and creates topics on social media.
The majority of existing glasses-free 3D displays use SMD outdoor P2.5-P3-P3.33-P3.91-P4-P4.81-P5-P5.33-P6-P6.67-P8-P10 and DIP P10-P16 from Yonwaytech LED Display.
As the environment is relatively bright (especially at noon), the LED display has to be brighter than 6,000 nits for proper viewing.
To avoid the pitfall, we insist on current-gain PWM driver for glasses-free 3D displays to ensure the best picture quality and enough refresh rate for pictures taken by viewers. 
Not only good drive IC needed,but also high-end led chips in copper or golden wires.
There are 4 factors in an excellent outdoor 3D LED display:light source, driver ICs, control system and LED screens.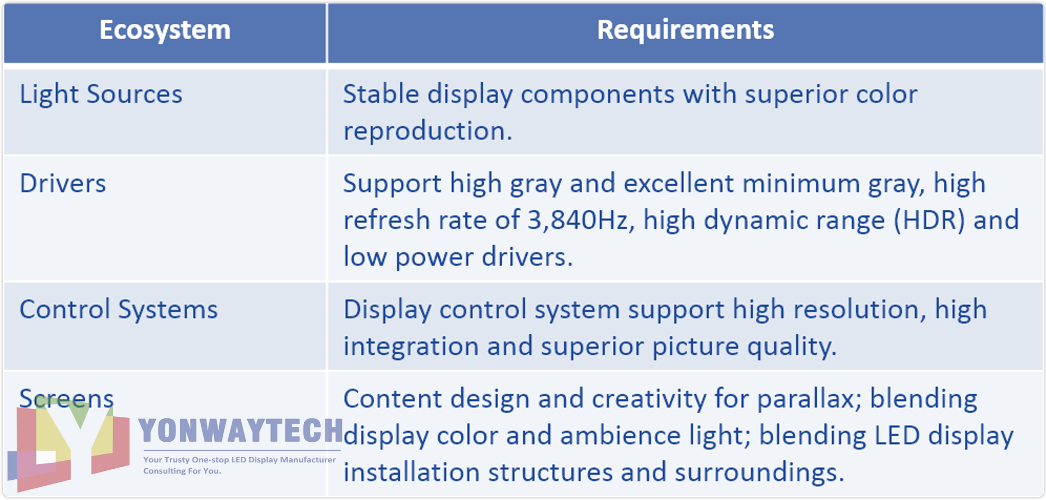 Future LED displays will come in fine pitches, higher resolution and more shapes as they blend with public arts and even with natural surroundings.
Coming and standing with YONWAYTECH LED display for any kinds of solutions you need.
We will keep on launching the latest led display product information and leading the trend of led displays for you.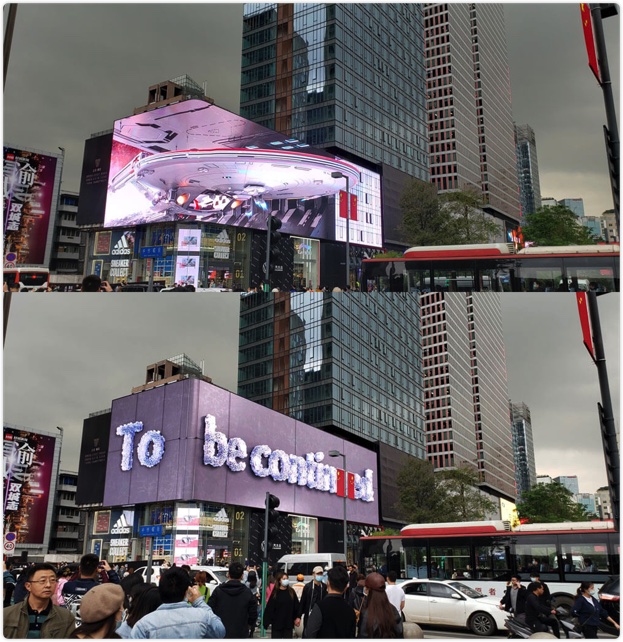 ---
Post time: Mar-20-2021