320mmX160mm P5mm Standard Size LED Display Module.
P5 LED screen module panel With High Brightness and Best Color Uniformity.
Full Color P5 LED screen panel with best contrast.
Standard Size 320x160mm P5mm LED display module can work together with standard 960mmx960mm led cabinet.
Outdoor P2.5,P3.33, P4,P5,P6.67, P8, P10 LED screen Panel which have the same moduel size 320mmx160mm and the same screws holes.
You can repalce the led module freely without change the existing led display cabinet and structure.
Upgrade your led screen to better resolution with less cost input.
320mmx160mm outdoor led module Main Specifications:
Pixel pitch

10mm

P8mm

P6.67mm

P5mm

P4mm

P3.33mm

Module Size
320mmX160 mm
Model Pixel
32X16
40X20
48X24
64X32
80X40
96X48
Pixel form
RGB 3in1 SMD
Drive mode( Optional)
1/2scan
1/5scan
1/6scan
1/8scan
1/8scan
1/12 scan
Cabinet Size
960mmX960mm
Blind spot rate
<0.00001
Software
Support window series system
Working Environment
Temp:-20Celsius degree-+60Celsius degreeHumidity : 10%-90%
Working voltage
DC 5V
Lifetime
≥100000 hours
Warranty
3-5Years
320mmX160mm Outdoor fixed P5mm outdoor LED module display
IP65 front waterproof.
Nationstar or kinglight led chips with 3840hz refresh rate.
Universal fixed holes for 960mmX960mm cabinet.
1.High Quality LEDs
We choose Nationstar LED for outdoor  P5mm Outdoor LED Display Module, so it feautres high reliability and high contrast, Super wide wiewing range.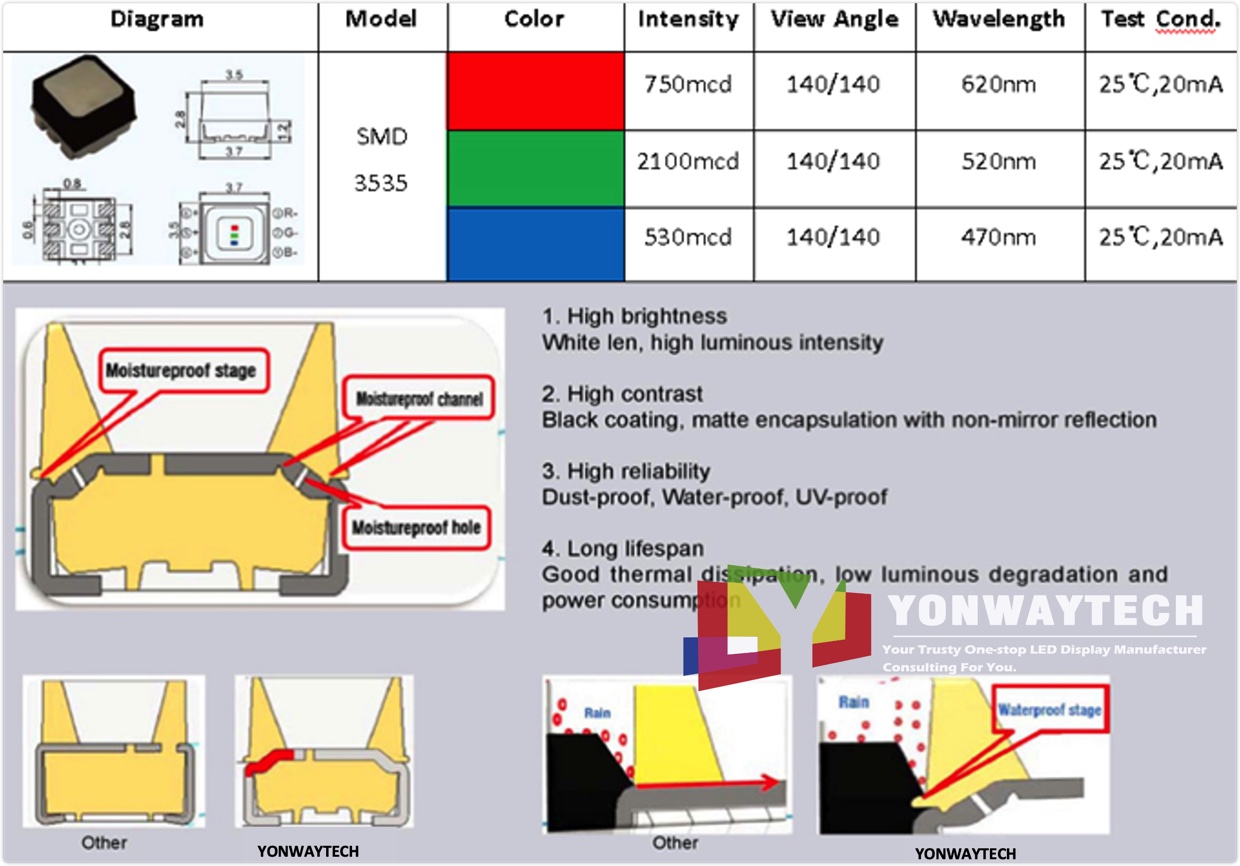 2: Best Quality Material, Modules and Chips
The material, modules and chips are selected with great care. We purchase the material from reputed vendors. we use the Best Driving IC,such as MBI5124,ICN2153,SUM16136 with high refresh rate,high grey level with latest technology.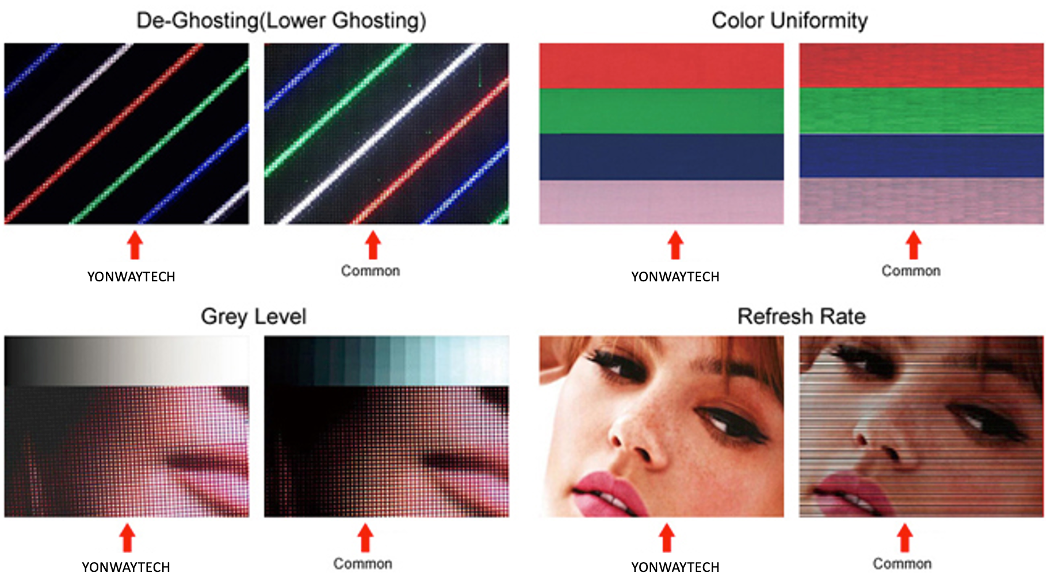 ---
Next:
640mmx480mm Indoor HD Narrow Pixel Pitch P1.25,P1.538,P1.66, P1.86,P2,P2.5,P3.076,P4 LED Screen
---