Standard size 640mmx480mmx60mm seamless front service cabinet design configured with standard size 320mmx160mm module in pixel P1.25mm / P1.53 / P1.66 / P1.86 / P2 / P2.5 / P3.076 / P4 optional with your needs.
High brightness,high contrast,high refresh rate and high gray scale Videowall For Command Center / Commercial Center / Broadcast Studio……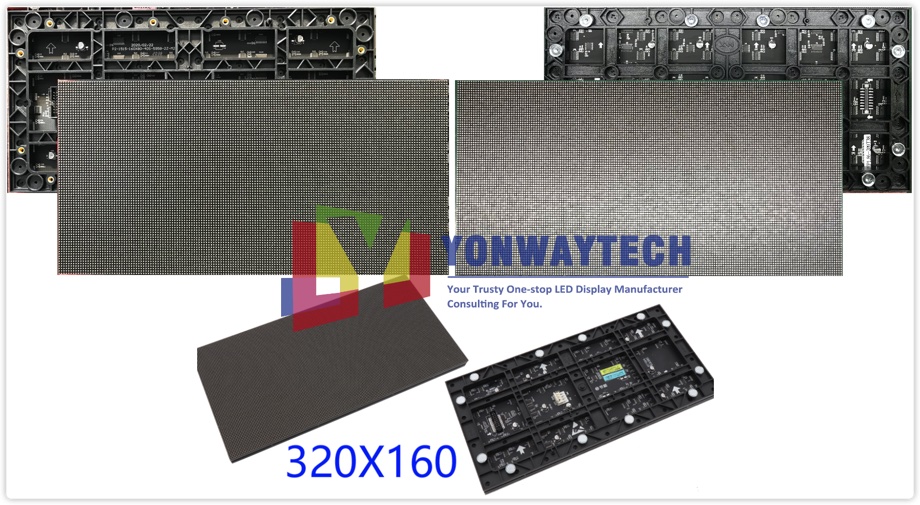 High contrast and vivid video / flatness and seamless video wall is a good choice to replace LCD or Projector.

 3840Hz refresh rate which eliminates scan lines and flickers on the screen for the video which taken by camera.

  Die-casting Aluminum Integrated Molding Exquisite craftsmanship demonstrates luxury quality,the flatness of the cabinet is up to 0.01mm.

  Fanless quiet and excellent heat dissipation.

  Modular magnetic fast front service by vacuum sucker maintain tool,maximized saving space and labors.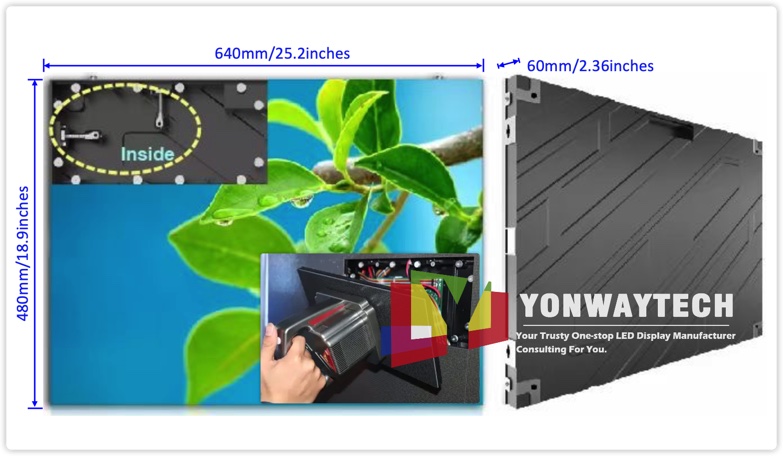 Internal wiring generates cabinet with better outlooking and more stablility against external interference.

  Light weight led cabinet integrated all led display components,avoiding headachy work of module assembly, minimize led bulbs damaged during installation,especially narrow pixel pitch smaller than 2.5mm.
Seamless Experience
High Resolution LED Display are bezel-free and hence, provide a seamless viewing experience.
No Reflection
One of the biggest advantages is the reflection-free display. Screen reflections are a big problem.
Economical Repairing
In high resolution LED display, single module can be replaced with a the provided spare module ensuring zero downtime.
Immediate Response Time
HD LED Display have a response time of milliseconds, that means in a blink of an eye you can see the changes pushed to the screen.
Better Color Reproduction
High Resolution LED Display technology provides realistic and vibrant colors in addition to high brightness.
Power & Signal Redundancy Design.
Supporting dual backup control system, dual backup power supply, automatically switch the video content in the LED screen when it occurring any problems to make sure a stable and reliable performance,.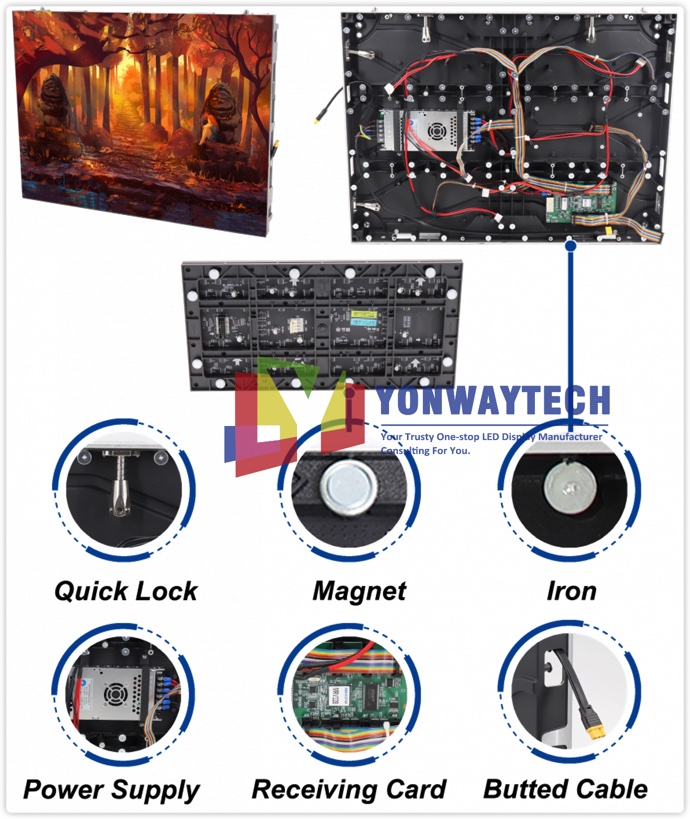 Applications.
Environments like control rooms need close monitoring and will require a fine pixel pitch HD LED Display.
On the other hand, industries like retail, where space is a concern, ultra – slim High Resolution LED Display would be the best choice.
While selecting the size of the display, keep in mind the area of your indoor space.
Large venues like convention halls or control rooms will demand a bigger size screen.
Starting with a pixel pitch that is as low as P1.25, depending on the viewing distance these displays can go up to P1.875. The lesser the viewing distance, the smaller should be the pixel pitch.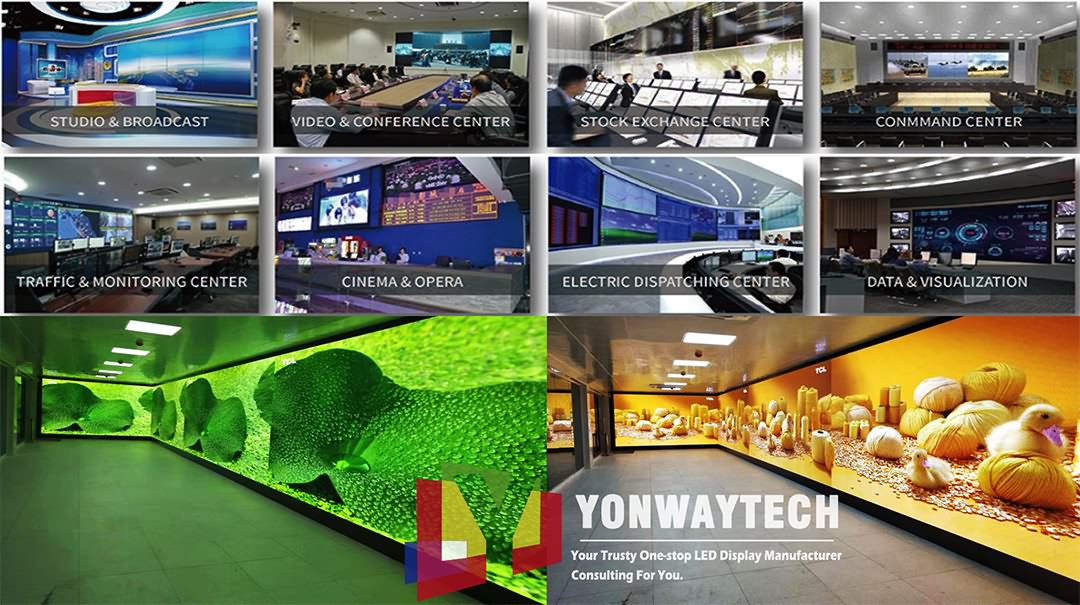 Technical Parameter:
Y-HD-640×480-V01
Pixel pitch(mm)
1.25
1.53
1.86
2.0
2.5
3.076
4.0

Pixel Configuration

SMD1010

SMD1212

SMD1515

SMD1515

SMD2020

SMD2020

SMD2020

Pixel density(dots/m2)

640,000

422,500

288,906

250,000

160,000

105,688

62,500

Module resolution(W×H)

256x128

208x104

172x86

160x80

128x64

104x52

80x40

Module size(mm)

320(W) x 160(H)

Module weight(kg)

0.48

Module maximum power consumption

22W

Module of cabinet(W×H)

3 x 2

Cabinet resolution(W×H)

512x384

418x313

344 x258

320 x240

256x192

208x156

160x120

Max. Power Consumption (W/㎡)

≤586

≤586

≤586

≤440

≤460

≤420

≤356

Avg. Power Consumption (W/㎡)

≤196

≤196

≤196

≤155

≤160

≤140

≤122

Cabinet size(mm/inches)

640(W)×480(H)×60(D)/ 25.2"×18.9"×2.36"

Cabinet area(m2)

0.3072

Cabinet weight(kg)

≤ 7.5

Cabinet level up degree(mm)

≤ 0.2

Maintenance mode

Front

Cabinet raw material

Die-casting Aluminum

White Balance Brightness(nits)

≥600(6500K)

Color Temperature (K)

3200—12000(adjustable)

Viewing Angle (Horizontal/Vertical)

160°/160°

Deviation of center distance of light- emitting

<3%

Brightness/chromaticity uniformity

≥97%

Contrast

5000:1

Refresh rate (Hz)

≥3840

Number of color processing bits

16bit

Video playback capabilities

2KHD,4KHD

Operation Power

AC100-240V 50-60Hz

Applicable standards

CCC,TUV-CE,ETL