LED Dance Floor Display Knowledges That May Interest You.
What is an LED Dance Floor?
What Makes LED Dance Floors Different from Regular Dance Floors?
What to Consider when Choosing an LED Dance Floor?
Conclusion.

When compared to the earlier disco era lighting, an LED dance floor is surely a new age revolution.
With their surprisingly increasing popularity, LED dance floors are now used for a wide range of events, including magical weddings, exciting nightclubs, thrilling concerts, shopping malls events, and so much more.
Expert LED dance floor firms make every effort in terms of technical research and entertainment in order to meet the growing need of the global party scene.
Scroll down with Yonwaytech LED Display to learn what exactly are LED dance floors and how much do they cost.
What is a LED Dance Floor?
An illuminating dance floor, often known as an LED dance floor or a disco dance floor, is a floor featuring coloured panels or tiles.
Colored LEDs are used to illuminate modern dance floors.
To achieve a wide color range, red, green, and blue LEDs are typically employed, while the floors are usually made of solid-sided square cells with a borosilicate glass, acrylic glass, or Lexan top tiled on top.
The bottoms and sides are reflective, but the roof diffuses the light for a uniform color.
Under computer control, the floor could display various patterns and flash.
A control module is shared by a column or square grid of panels.
USB cables are usually used to connect the control modules to the PC.
Fan-out to a set of control modules is handled by USB hubs, which increase the distance that may be reached.
By linking the controllers to each other, cabling and control becomes much simpler in the future.
The LED tiles may also include pressure sensors, similar to those found on a dance mat, so that the pattern displayed, as well as the music and other effects can vary accordingly.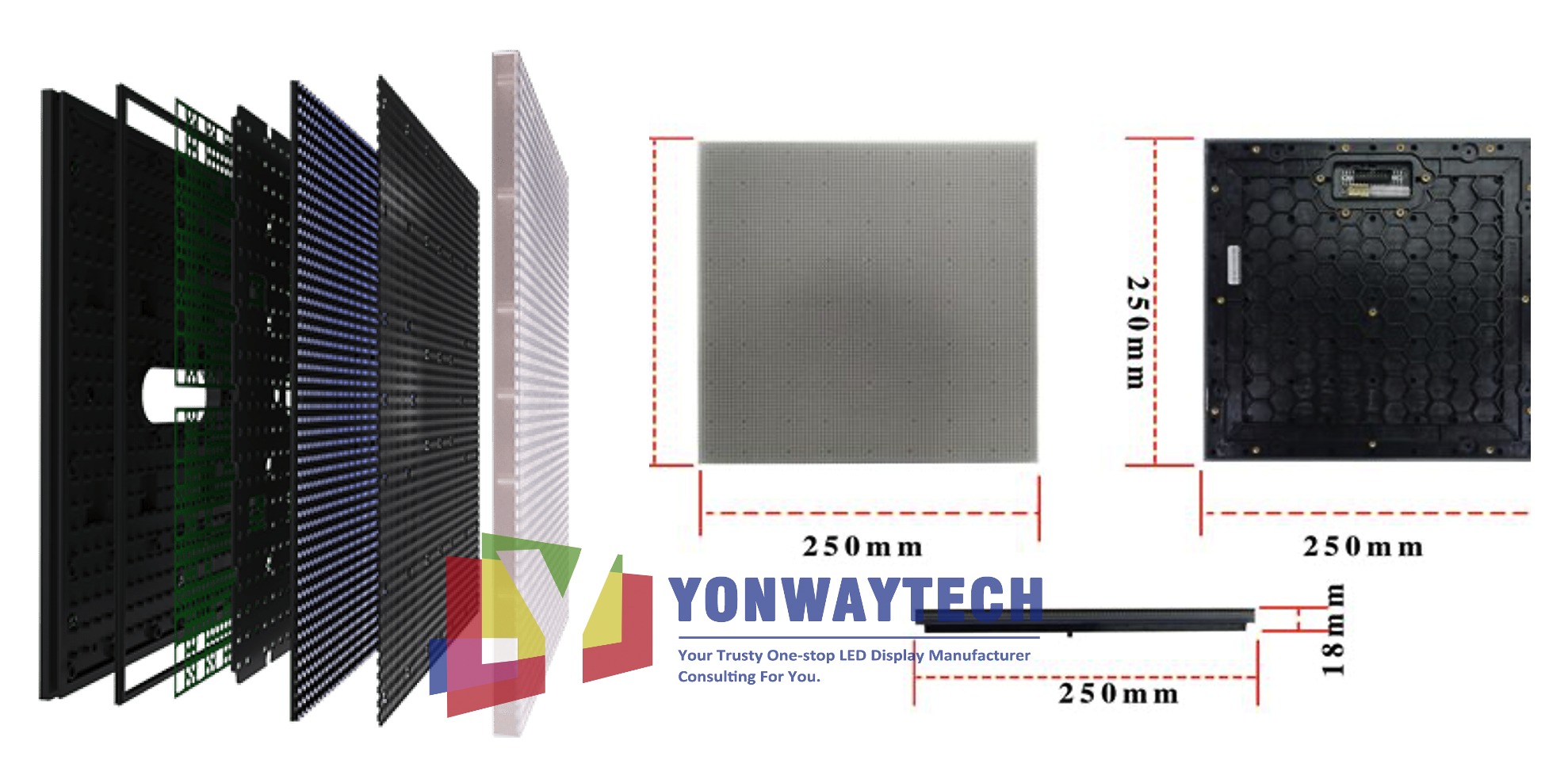 What Makes LED Dance Floors Different from Regular Dance Floors?
The most amazing thing about LED dance floors is that they are fully personalized.
Most event planners are overjoyed to use an LED dance floor because it elevates the elegance of the whole event to new heights.
Because the flooring is digital, it's very important to accommodate the party's theme.
With LED flooring, one can make the look as unique as one like.
People who consume a lot of alcohol and relax usually lose their balance at dance parties.
For better visibility, the LED floor brightens the floor below. When you employ lit floors, one can protect the visitors by properly illuminating their path.

LED dance stages are indeed the way to go if people really want to make the event stand out.
They are unique and set the tone for the entire evening. It's also perfect for accent lighting and provides a great first impression.
Thanks to the high-quality, sturdy materials used, the surface of an LED floor is amazingly long-lasting. Integral aluminum constructions have a great load-bearing capacity, which is a major benefit for big groups of people dancing. 
Each panel is linked to the next separately.
As a result, if one of the panels fails, you just simply need to dismantle the broken one rather than wasting time checking the entire heavy chain.

What to Consider when Choosing an LED Dance Floor?
Dance floor accommodations for events are available in a variety of styles and sizes.
Whether planning a modest, small ceremony or an extravagant birthday event, one may have plenty of options to choose from. Here are a few things to think about when selecting the dance floor for the next event.
Safety.
That's always the most important consideration.
The truth is that any physical exercise has some level of risk.
The biggest defense against injured dancers is the floor.
Yonwaytech LED Display with strict testing to make sure that the led floor is gentle and seamless on the joints yet slip-resistant enough even for safe twists, leaps, and other activities.
Material for the Dance Floor.
Dance floors come in a variety of materials, from aluminum to customized metal led panel 500mmx500mm and 500mmx1000mm can be option.
Some of the most common picks are customized metal led panel 500mmx500mm and 500mmx1000mm LED floors.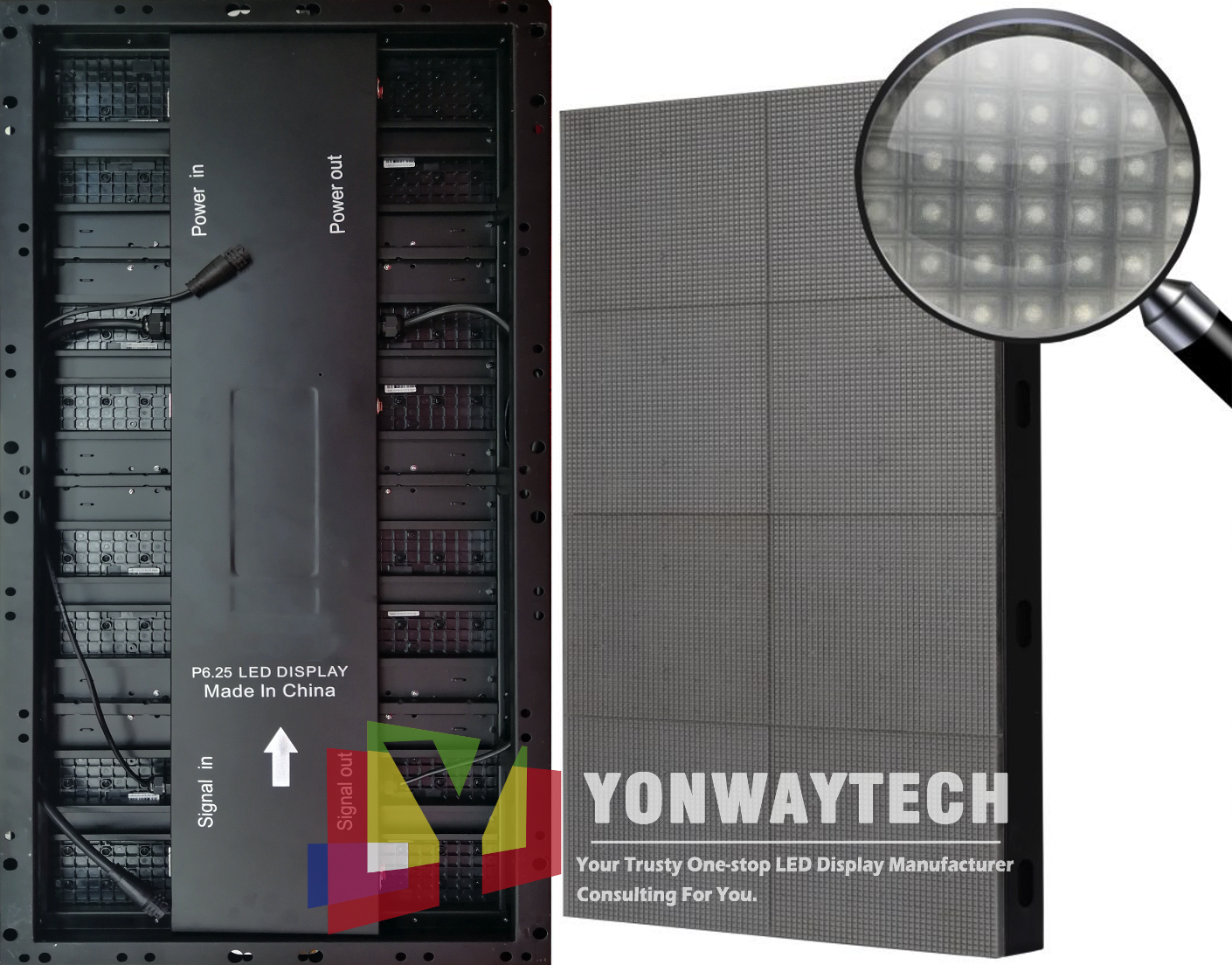 Size of the Dance Floor.
Another crucial consideration is the size of the dance floor.
The simplest method to figure this out is to glance at the guest list.
Assess how much area is needed for individuals to stretch out on the dance floor.
Nearly half of the guest list must be on the floor at any particular time, according to a general rule of thumb.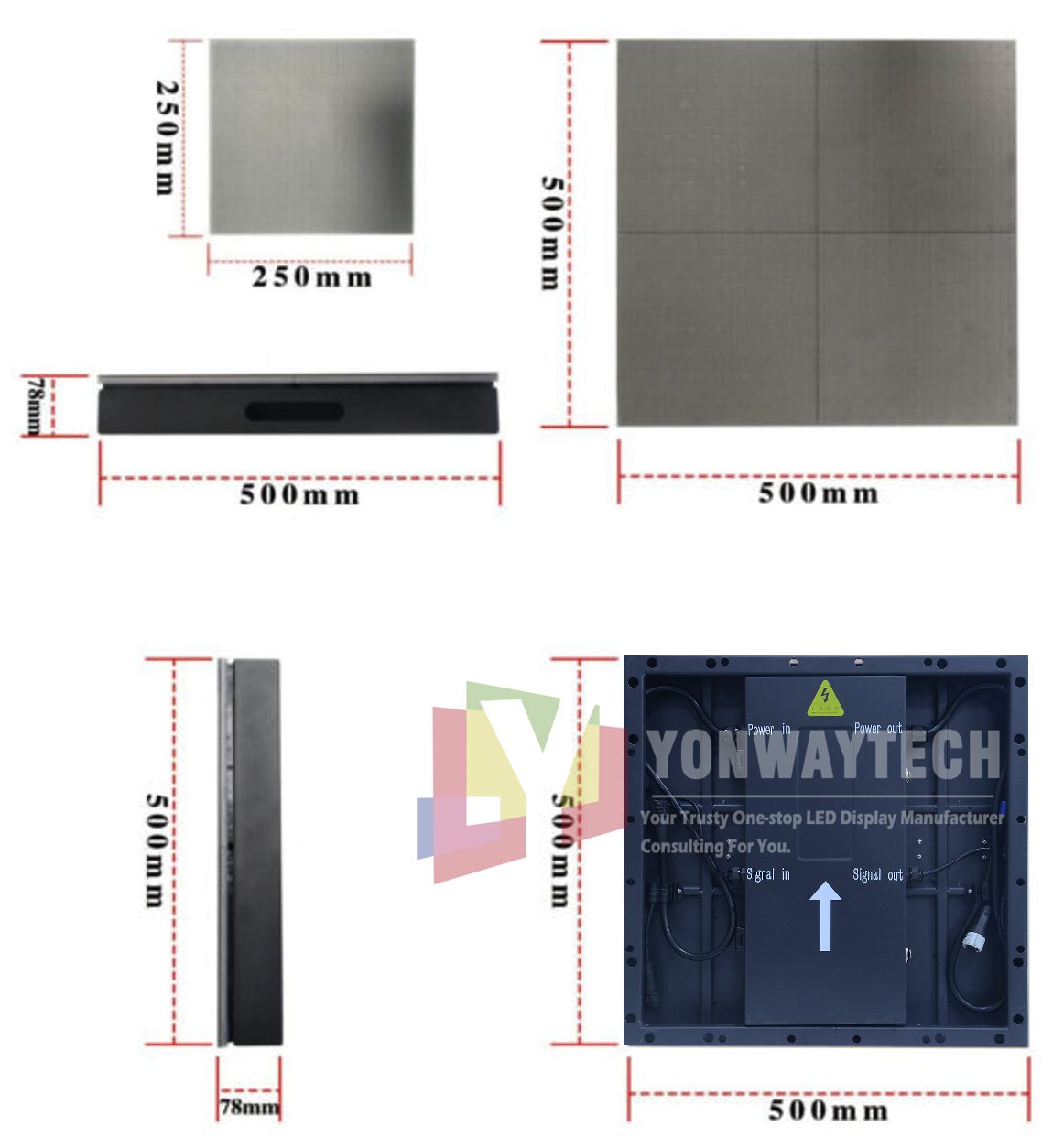 Budget.
In order to arrange an event, one must first establish a budget.
This information will also assist in narrowing down the dance floor possibilities.
The majority of dance floor rental firms charge per the square foot, with prices ranging from $200 to $4,000.
The price of the dance floor is determined by the material used and the size of the space.
While the price of the LED dance floor varies depending on size, the following are the most typical sizes and prices: $2,500 for 16′ x 16′ (For 100 guests) and $3,800 for a 20′ x 20′ (For 150 guests).
Conclusion.
LED dancing Floors are a fantastic choice for adding some joy and visual glamour to an event.
They offer a floor space that can be lit in whatever color people like and can be synchronised with the theme of the event.
For smaller, moderate, and large gatherings, LED dance floors provide a spectacular entertaining experience.
A spotlight which shines an emblem, logo, or statement in the center of the floor to dazzle the people might add some flair to the event.
Once you know how much does an LED dance floor typically costs, you can rent the right pick that suits your specific requirements and event, that too in the perfect budget.
Contact with Yonwaytech LED Display for the systematic dancing floor led display solution.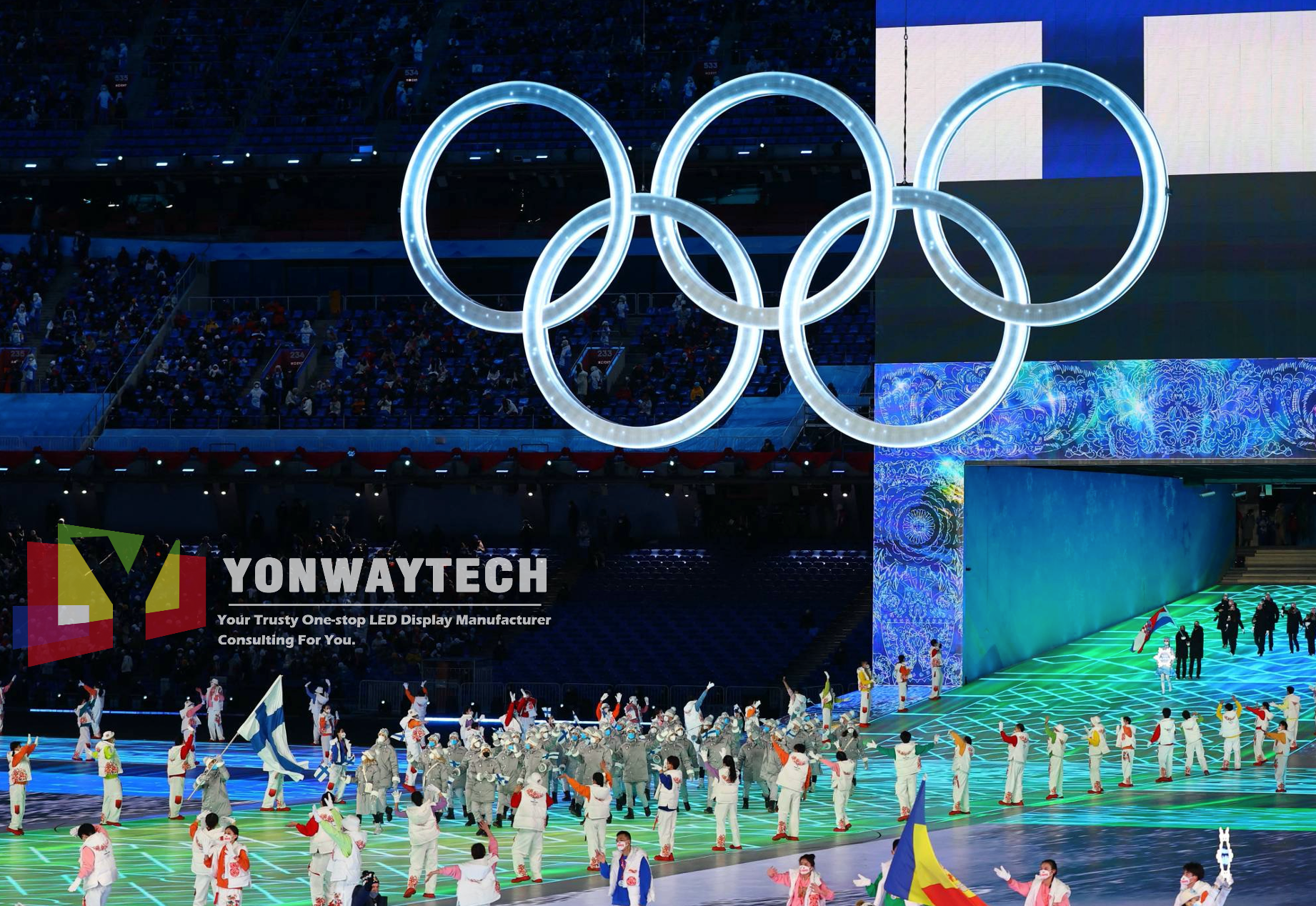 ---
Post time: Jul-20-2022